According to the latest IIROC report, short bets against Khiron Life Sciences (Sunny; KHRN) soared by a whopping 3,076,474 shares in the period between February 1st and 15th. That was right before the stock charged up to its all-time high of $4.33 (CXC trading - click here for latest real-time quote) set earlier today.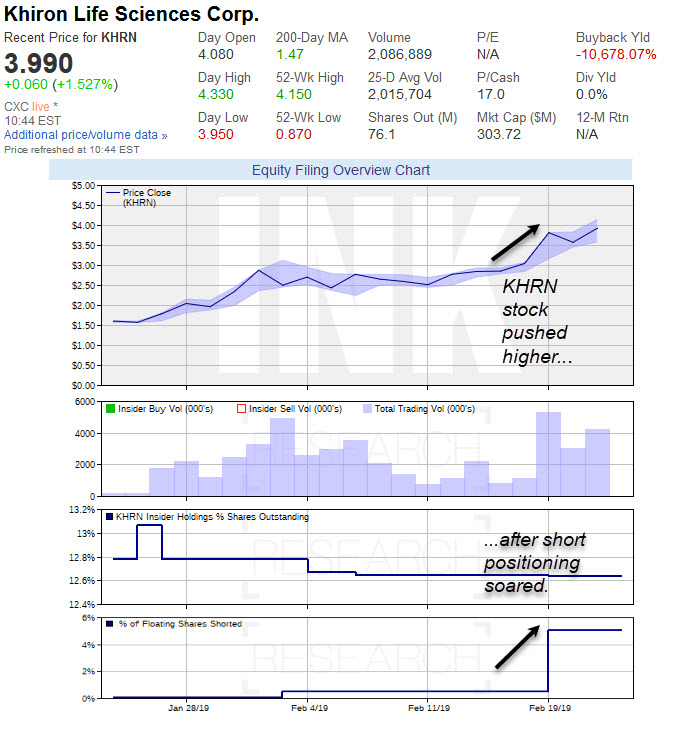 Click here for KHRN INK company page (INK subscription required)
While the recent jump may already be a result of a short-squeeze, there could be more upside to come.