Here is what's new today on INK Ultra Money. Canadian Insider Club Ultra members have access to both premium and free content. If you are asked to sign in, select Canadian Insider as your subscription website.
1. India: Uncaging a tiger - Real Vision
Andrei Stetsenko, partner at Farley Capital, joins Real Vision to discuss how India's positive demographic tailwinds could serve as a solution to the global retirement crisis. Stetsenko explains how India's young, growing, and urbanizing population is the polar opposite of the old, shrinking, and already urbanized populations of the developed world. Furthermore, he reveals why India's demographic factors have been a catalyst for turbo-charged economic development. Stetsenko argues that this trend is only going to continue and discusses the investing framework he has developed after years of investing in India. Filmed on February 6, 2020, in New York.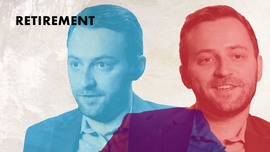 China's demograpic dividend has ended
2. Atico Mining grabs the silver medal in the February Gold Top 20 - INK Research