We have just launched another improvement to the Canadian Insider website. Starting Tuesday, we began providing intra-day updates on insider filings for Canadian stocks. Until yesterday, while insider filings for US companies were updated right away, Canadian updates were only available overnight. Going forward, thanks to an enhanced data feed, we will be updating the website with Canadian filings every hour.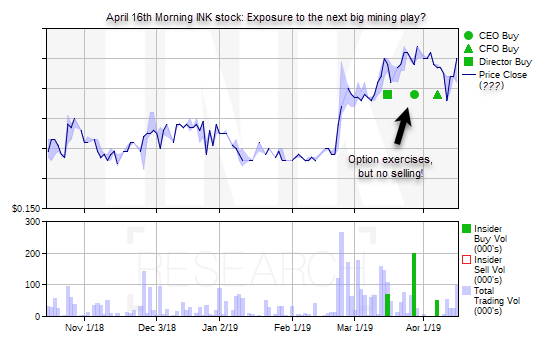 Join the CIN Club this week for C$119.88/yr (coupon code CINCLUB) to read about our April 16th featured stock
Although the new feed costs more for us to get, we decided to make the investment because it is our mission to put insider filings and insight into the hands of as many investors as possible.
As we move forward, our priority is to provide value-added insight and features at a reasonable cost for investors via our Canadian Insider Research Club. That is why I would encourage you to consider joining us this week during our Easter membership drive. We have slashed the annual Canadian Insider Club membership fee by 60% to C$119.88 per year (plus tax). That works out to only C$9.99 per month.