In my Valentine's Day interview with Jim Goddard, I make the case that Energy stocks led by Cenovus (CVE) are likely going to start pulling their weight in the Canadian market. That would be a welcome development for Canadian investors because our indicators are also suggesting that the recent marijuana stock rally is in the final stages.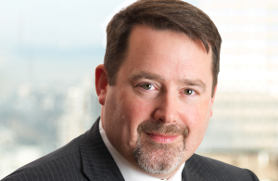 Cenovus CEO Alex Pourbaix dancing to the oil patch beat
Based on American insider activity, I also make an out-of-consensus call on bond yields.