John Kaiser kicks off his latest Discovery Watch (February 14th) reviewing the latest S2 Resources drilling at its Ecru project in Nevada characterizing the results as neither making or breaking it. The meat of the broadcast is found in the middle segment where Kaiser gives a thorough update on the status of exploration in the Pilbara region of Australia which made big waves a few years ago with the discovery of visible gold.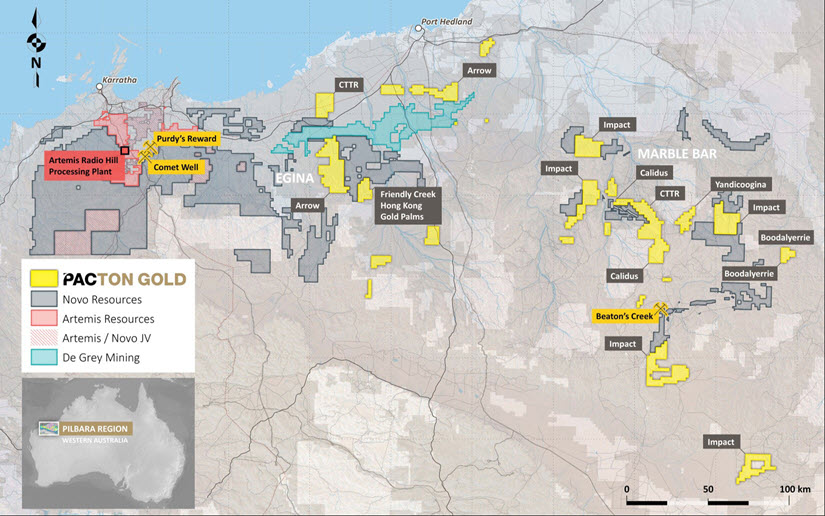 Pacton Gold's description of the Pilbara play (click for larger)
He ends with a tip on what to look for from Midland Exploration (MD) over the next few weeks.