New highs in the New York Stock Exchange Advance - Decline (AD) Line are giving the bulls something to cheer about explains Bob Hoye in his April 17th broadcast. The AD line measures the cumulative net number of stocks over time that are gaining in price for a day versus those that are declining.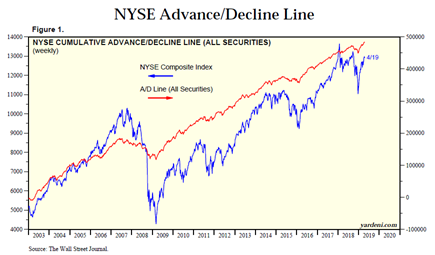 The NYSE Advance-Decline Line is on the rise (click for larger)
The market historian from ChartsandMarkets.com explains that the line often leads the market higher.