While it may be one thing for the S&P 500 to fall 1.9% in one day as it did on Friday, it is quite another when it happens as bonds soar, the Treasury curve inverts, and credit spreads widen. That combination was in full effect Friday and has put global investors on edge. So, does this signal the death of the 2019 stock market rally? In his Friday evening March 22nd broadcast, Bob Hoye from chartsandmarkets.com is watching for the next move in credit spreads for clues.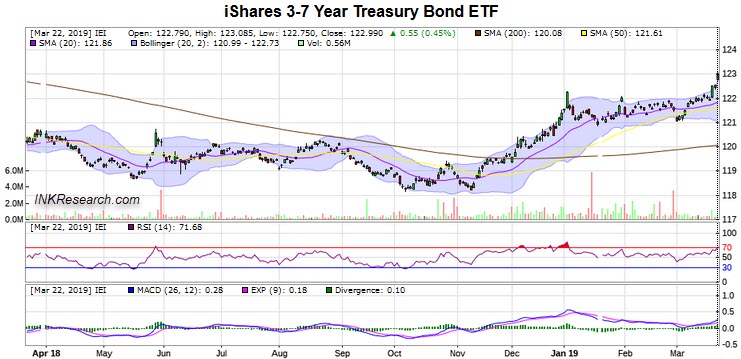 While stocks tumbled Friday, the 3 to 7-year Treasury ETF soared as the yield curve inverted
As is usual, the market historian looks at where we have been in order to narrow down the possibilities of what might happen next.